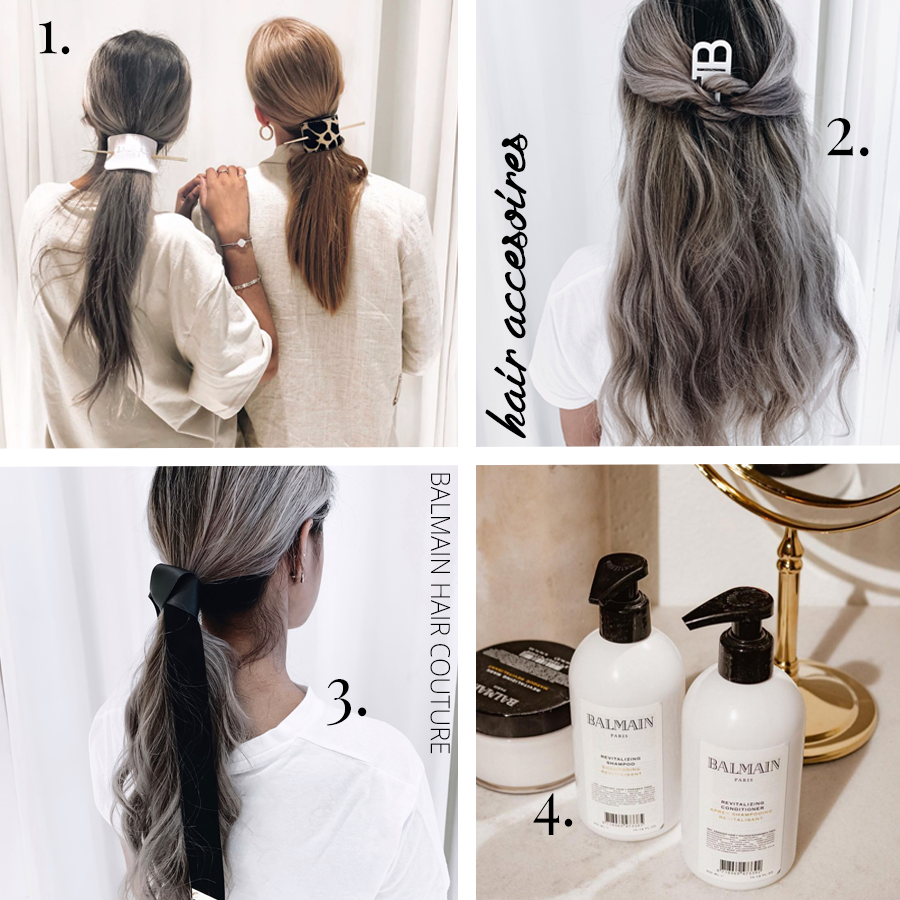 A need: hair accessories!
They make your outfit complete, give you a unique look and don't forget: it holds your hair together!
Balmain Hair Couture has the great hair items in their collection. Beside hair barettes and clips they also have a hair care line and curling / styling wands!

Going for a beachy wave look?
Wash your hair with the shampoo and conditioner .
Use the 25 mm curling wall . Spray in some salt spray to give your hair more texture.
and brush your hair thru with the styling comb .
For the finish in touch use the hair perfume and the famous Balmain scent.   Hi beach, waves and you!
1. Hair barette
2. Limited edition fourche
3.Leather hairband
4.Hair care by BALMAIN HAIR COUTURE

Lots of love,
Team VLVT