MUSTHAVE BAGS - Bags complete your outfit. For every woman there is another bag, find out which model fits you perfectly!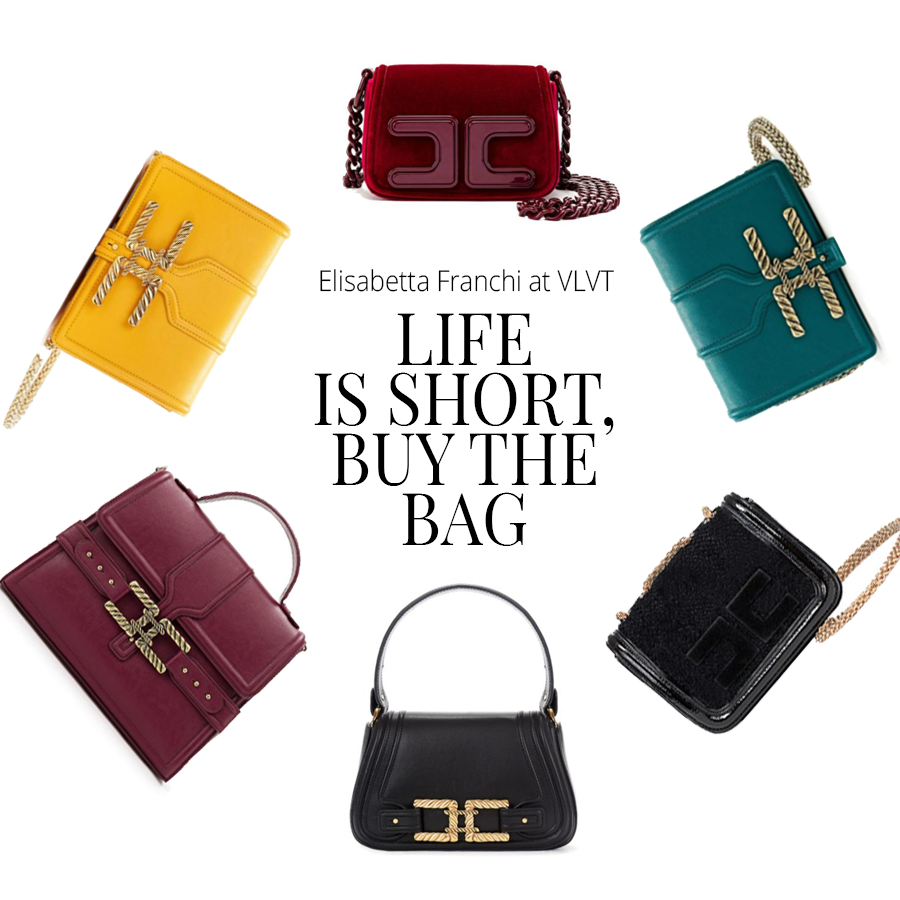 It is important to know what size you are looking for, what style you have and what kind of material you find most useful.
Often after work? Choose an A4 size, so take your folders handy.
Need weekend bag? All you need is your phone, keys, lipstick and passes and you are ready to go!
The style you wear is important when choosing your new bag.
Do you have a lot of black in your closet, for example? Color block it with a colored bag, this makes your outfit interesting and personal. You can also do this with materials like a velvet fabric instead of leather.
The Elisabetta Franchi bags are not only beautiful, but are very handy to use. So there is often an inside zip for your smaller items think of your lipliner.
TIP: the handle of the smaller bags can also be made smaller for some models. You can use this as a shoulder bag and crossbody, hands-on!

Elisabetta Franchi velvet bag: sold out
Elisabetta Franchi yellow clutch: sold out
Elisabetta Franchi bordeaux deed bag: sold out
Elisabetta Franchi bag handle: sold out
Elisabetta Franchi tweed bag: SHOP HERE