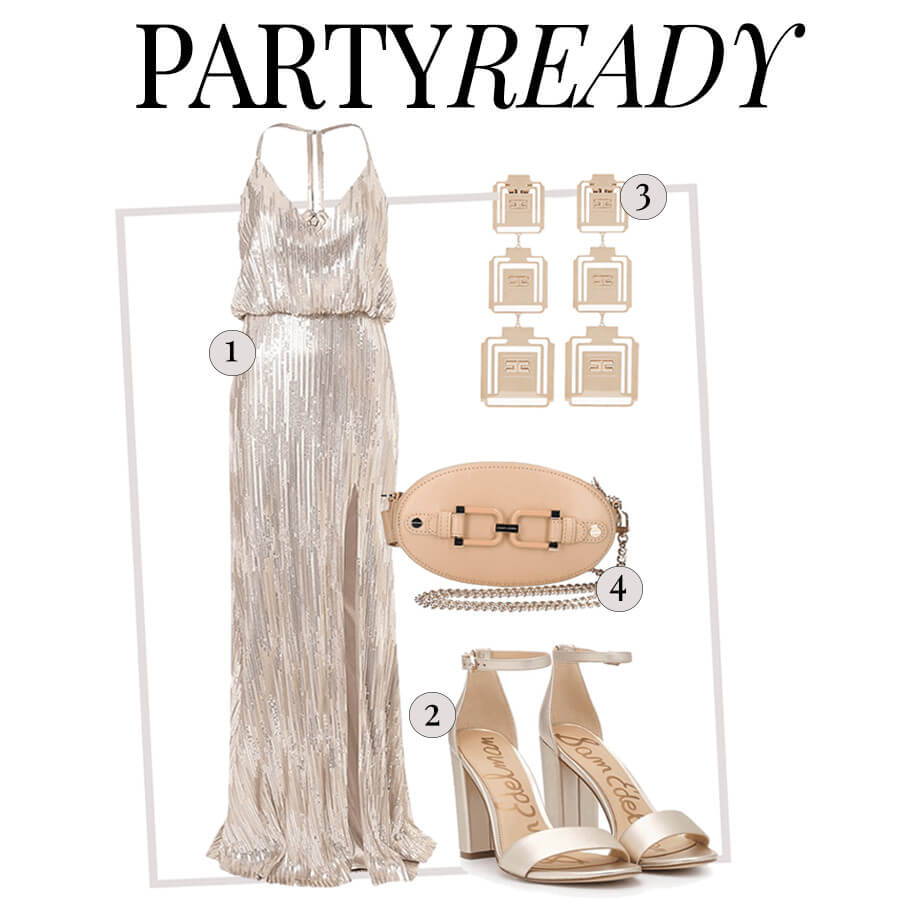 A party soon? With this dress from Forever Unique you will make an entrance! VAVAVOOM! Smoothly falling and with a high opening, in one word: MESMERIZING! 
Sam Edelman's champagne-coloured heels are a perfect match, and most of all: the block heel ensures that everyone can walk on these heels! 
We style the look with gold earrings by Elisabetta Franchi and an Elisabetta Franchi bag that you can wear around your hip (handsfree for drinks!) as a clutch, or as a shoulder bag with the included chain. 
Cheers to that! 
1. FOREVER UNIQUE - Corellia jurk
2. SAM EDELMAN - Yara block heel 
3.ELISABETTA FRANCHI - Oorbellen
4. ELISABETTA FRANCHI- waist bag belt
XXX 
Lots of love,
Team VLVT