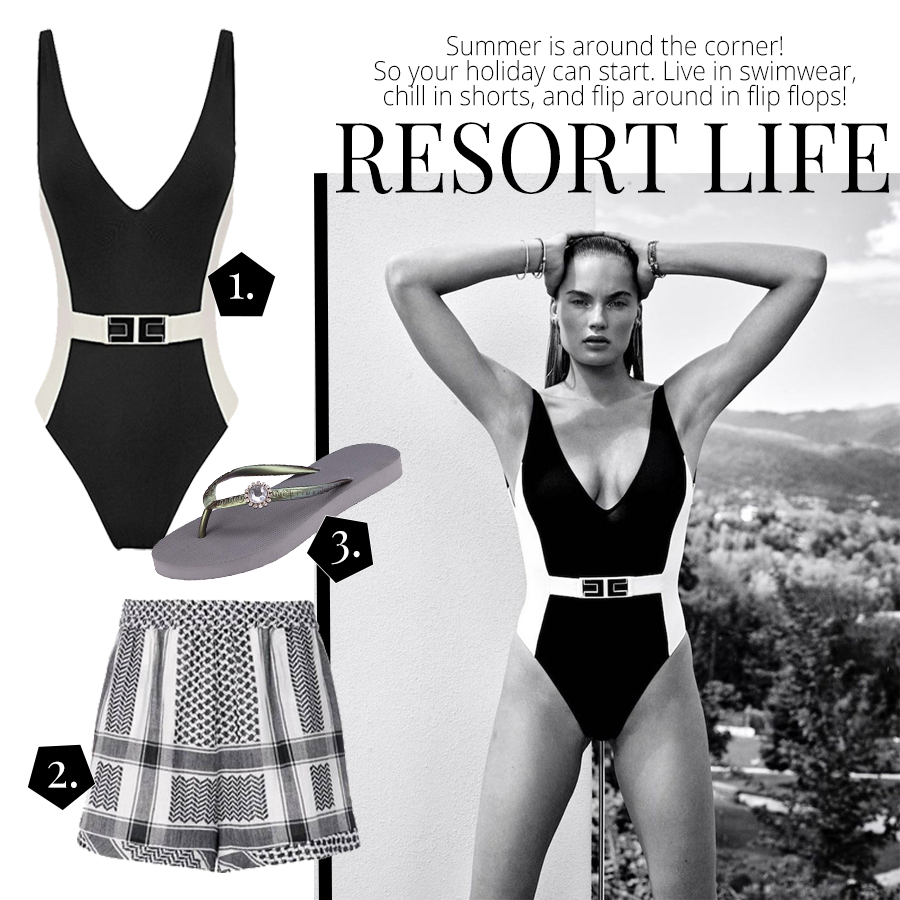 Summer is around the corner! So your holiday can start.
Live in swimwear, chill in shorts and flip around in flip flops!

We can make it fashionable and comfy for you at the same time.
Who knew it was possible? Wear this sexy Elisabetta Franchi bathingsuit (also available in red). Going for a quick lunch? Pull on these shorts by Cecilie Copenhagen, and it gives you another look!
These luxury flip flops gives you that glam look.
Swimming and getting out for lunch was never this easy.
Shop the whole look in our shop or order online 24/7!


1.ELISABETTA FRANCHI - Belted bathingsuit
2.  CECILIE COPENHAGEN - Printed shorts
3 .UZURII - Switch slippers


Lots of love,
Team VLVT