SUITED UP - A feminine suit belongs in your wardrobe. Sophisticated or just casual everyday, learn how to combine a suit in multiple ways!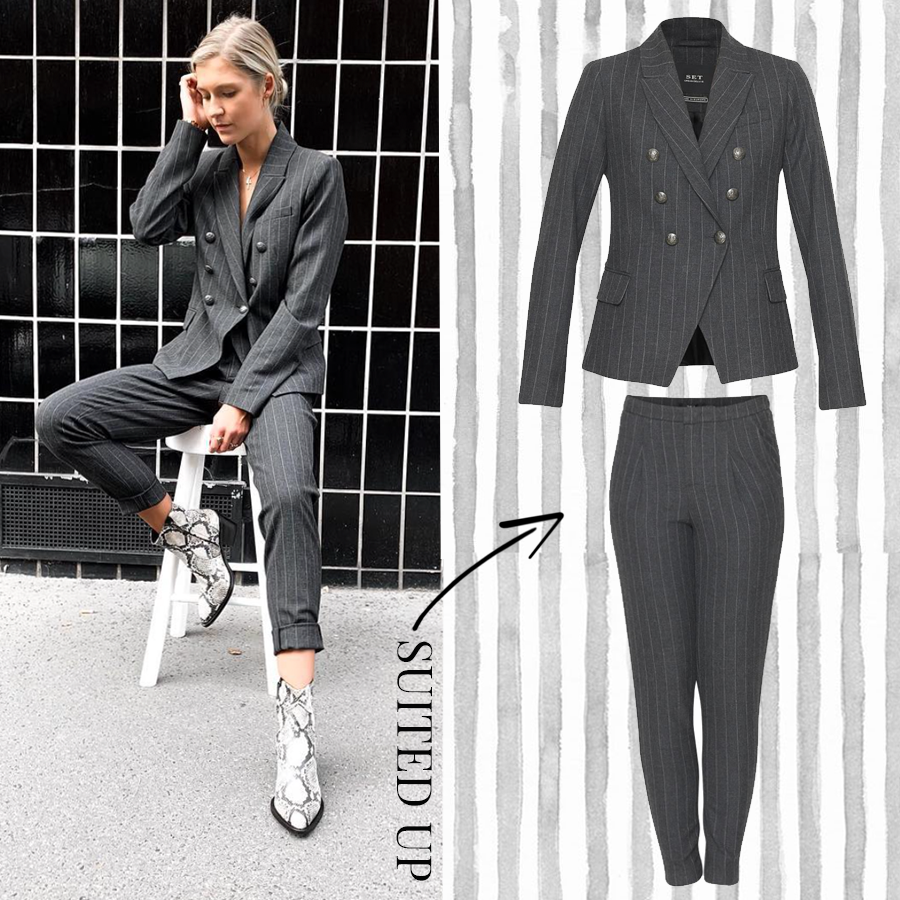 You can wear a suit together but of course separately. This makes a pack endlessly combinable.
Pin stripes can be seen everywhere, it is subtle but still very playful. Double breasted blazers are not only very feminine but make a blazer slightly more chic.

Are you going for a sophisticated look wear the suit with a blouse, heels or heeled boots, so you come through the day at the office or at that important meeting.
Casual everyday? Then choose a printed shirt and white sneakers. This makes your outfit playful and nonchalant. Clubbing? You steal the show with the pinstriped suit from SET Fashion combined with a bralette or crop top.
Wear sock or ankle boots and you are ready to go!

Tip: roll the bottom of the trousers on or leave the blazer open for a noncha look.

SET Fashion double breasted blazer: SHOP HERE
SET Fashion striped trousers: sold out