MUSTHAVE BAGS - Tassen maken je outfit compleet. Voor elke vrouw is er een andere tas, zoek uit welk model perfect bij jou past!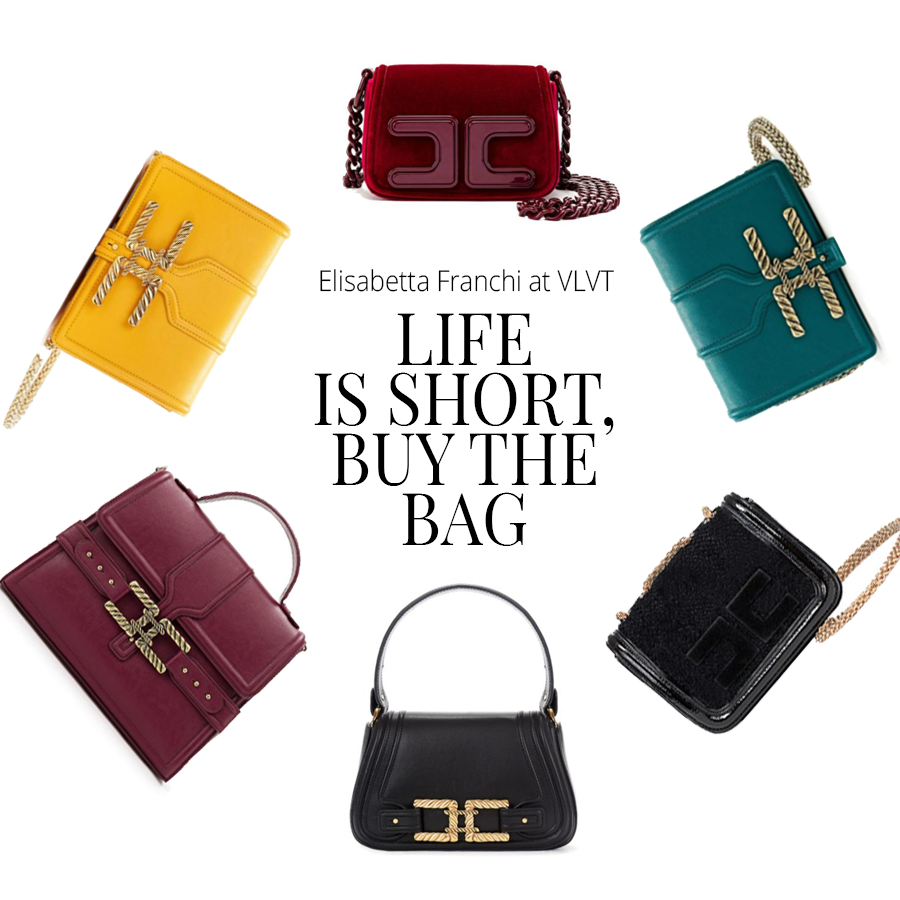 Het is belangrijk om te weten wat voor grootte je zoekt, wat voor style je hebt en wat voor materiaal je het handigst vind. 
Vaak na werk? Kies dan een A4 formaat, zo neem je je mapjes handig mee.
Weekend tasje nodig? All you need is je telefoon, sleutels, lipstick en pasjes and you are ready to go!
De style die je draagt is belangrijk bij het kiezen van jouw nieuwe tas.
Heb je bijvoorbeeld veel zwart in je kast? Color block it met een gekleurde tas, dit maakt je outfit interessant en eigen. Dit kan je ook doen met materiaal denk aan een velvet stof i.p.v. leer.
De tasjes van Elisabetta Franchi zijn niet alleen prachtig, maar zijn erg handig in gebruik. Zo zit er vaak een binnenrits in voor je kleinere spullen denk aan je lipliner.
TIP: het hengsel van de kleinere tasjes kan je bij sommige modellen ook kleiner maken. Deze kan je als schoudertas en crossbody gebruiken, handiiig!

Elisabetta Franchi velvet tas: sold out
Elisabetta Franchi gele clutch: sold out
Elisabetta Franchi bordeaux akte tas: sold out
Elisabetta Franchi tas hengsel: sold out
Elisabetta Franchi tweed tas: SHOP HIER