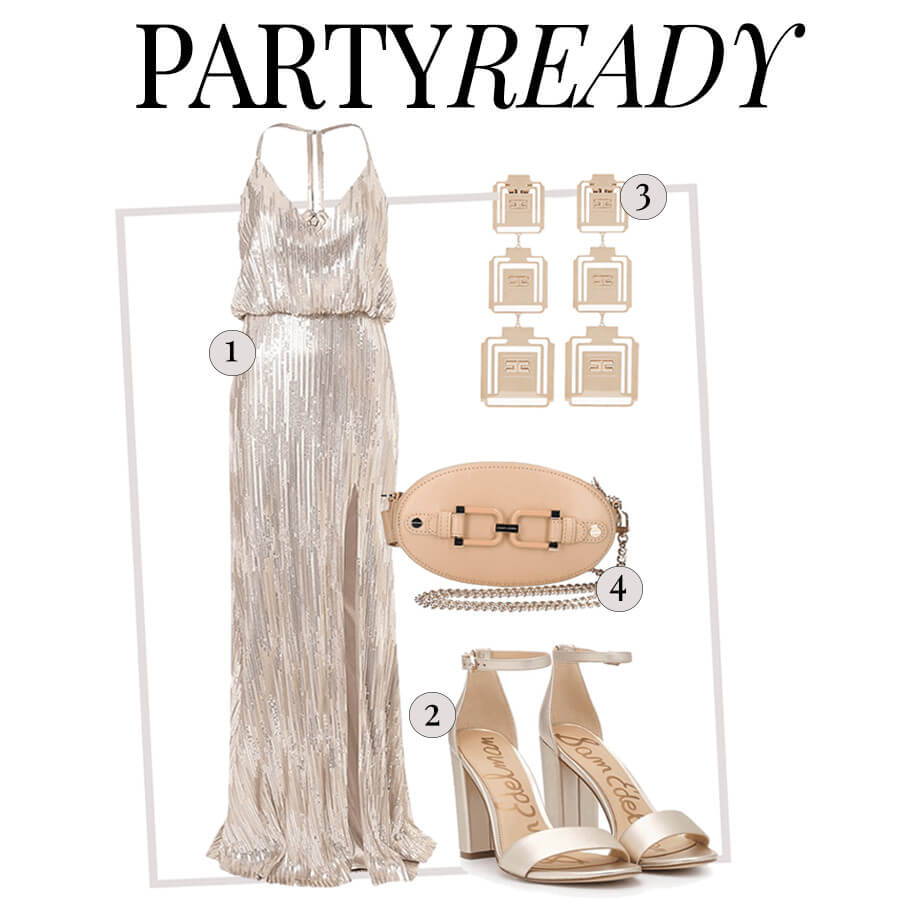 Binnenkort een feestje? Met deze jurk van Forever Unique maak je pas een entree! VAVAVOOM! Soepel vallend en met een hoge split, in één woord: MESMERIZING! 
De champagne kleurige hakken van Sam Edelman passen er perfect bij, en het allermooiste: de blokhak zorgt ervoor dat iedereen op deze hakken kan lopen! 
We stylen de look af met gouden oorbellen van Elisabetta Franchi en een Elisabetta Franchi tasje die je zowel om je heup kan dragen (handsfree for drinks!) als clutch, of als schoudertasje met de bijgeleverde chain. 
Cheers to that! 
1. FOREVER UNIQUE - Corellia jurk
2. SAM EDELMAN - Yara block heel 
3. ELISABETTA FRANCHI - Oorbellen
4. ELISABETTA FRANCHI- waist bag belt
XXX 
Lots of love,
Team VLVT